The Very Finest Fish Oil, Now with D3
Introducing The Very Finest Fish Oil + D3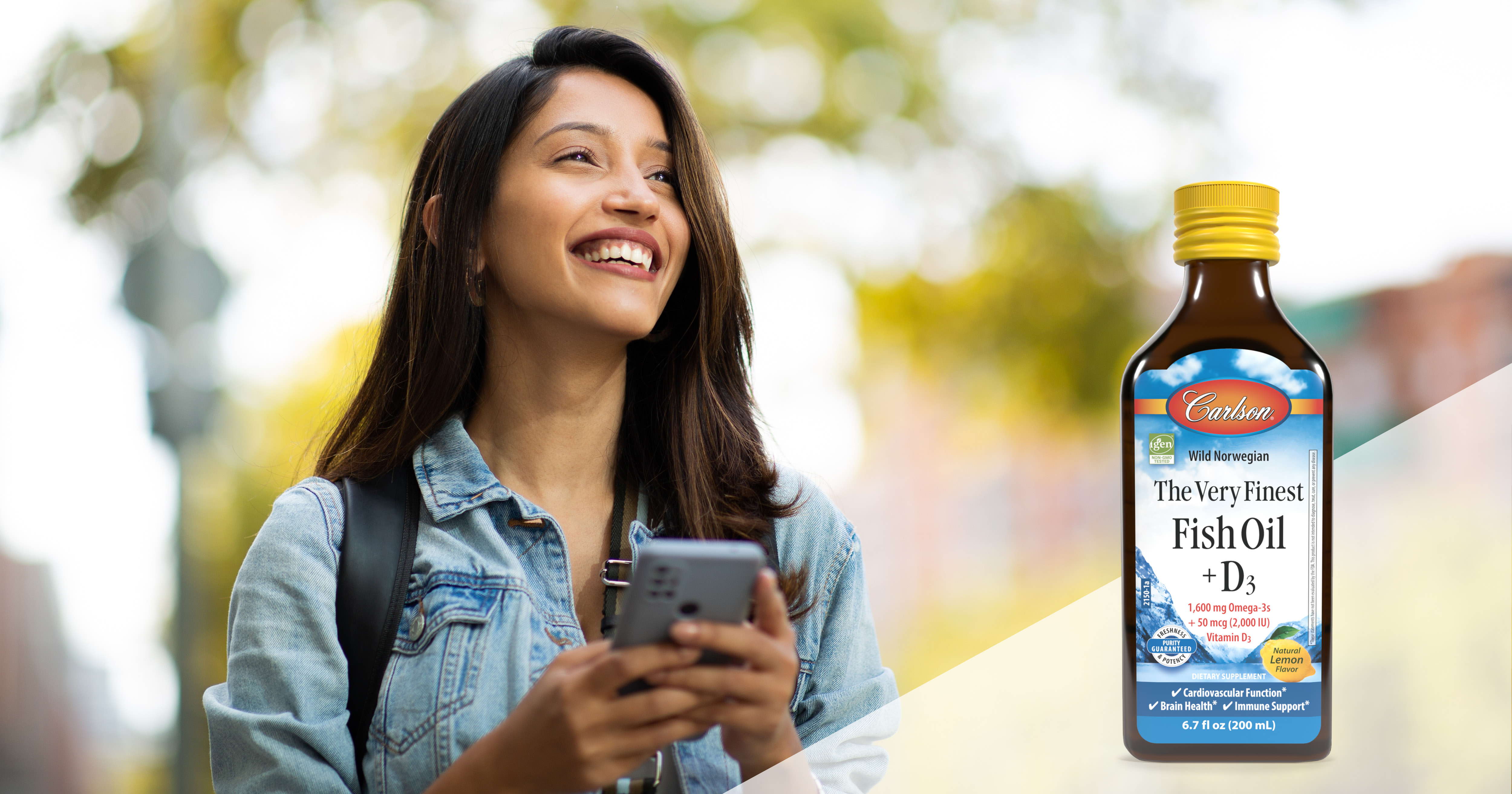 The Very Finest Fish Oil + D3 provides two of the most beneficial nutrients for whole body health in a single supplement. Carlson award-winning The Very Finest Fish Oil provides the omega-3s EPA, DHA, and DPA, which promote cardiovascular, brain, vision, and joint health. The addition of vitamin D3 supports bone, immune, heart, and muscle health.* A single teaspoon provides 1,600 mg of omega-3s and 50 mcg (2,000 IU) of vitamin D3.
To ensure maximum freshness, The Very Finest Fish Oil + D3 is closely managed from sea to store. We source the highest quality, deep, cold water fish using traditional, sustainable methods. Our fish are then transported to a highly regulated Norwegian facility for processing and purification. The fish oil is bottled with a touch of antioxidants and is given a nitrogen flush to remove oxygen and help prevent oxidation. Like all Carlson omega-3s, freshness, potency, and purity are guaranteed.
For more information, visit carlsonlabs.com/the-very-finest-fish-oil-d3.
*These statements have not been approved by the FDA. This product is not intended to diagnose, treat, cure, or prevent any disease.
The Very Finest Fish Oil + D3 Card
215L-VFFO-D3 - 243 Kb
Download