Fuel your Body with New Carlson MCT Oil
A single tablespoon provides 14,000 mg (14 g) of medium-chain triglyceride oil.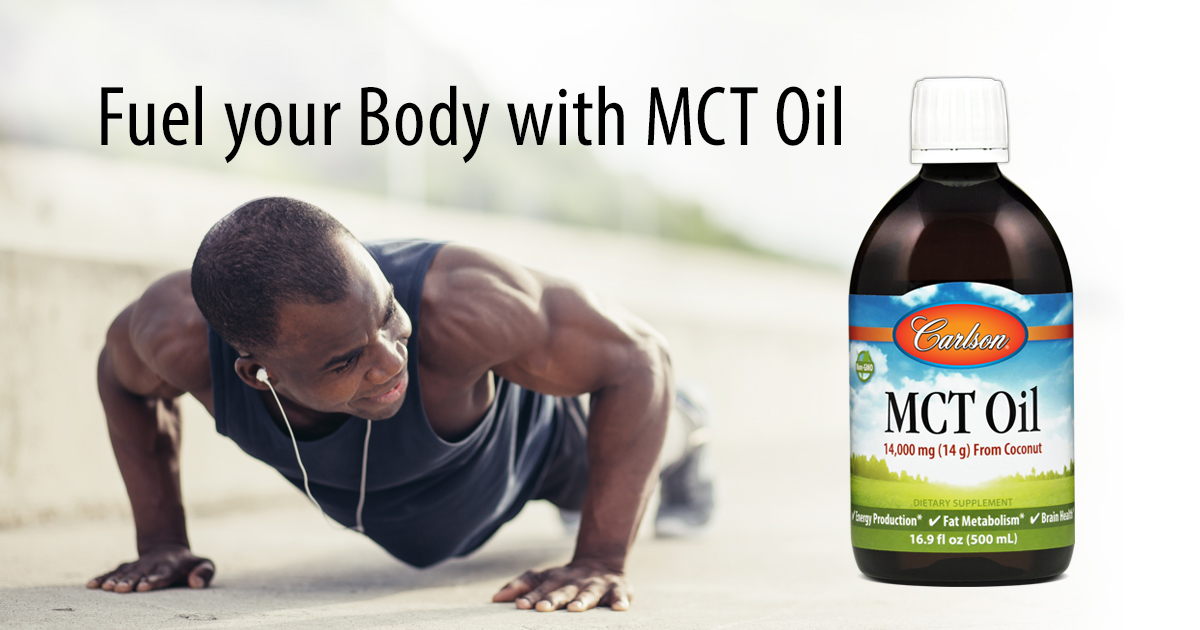 Carlson MCT Oil is derived from pure, high-quality coconut and is composed of 50% caprylic acid and 30% capric acid. Add MCT Oil to a smoothie, coffee, or oatmeal – or take it directly from a spoon.
Medium-chain triglycerides (MCTs) are healthy fatty acids naturally found in coconut oil. Unlike other fats, which travel through our lymphatic system, MCTs are transported directly to the liver, where they're immediately processed. Since MCTs are easily digested, metabolized, and absorbed, they promote energy production, naturally fueling our body. MCT Oil also supports fat metabolism and brain health. Re-awaken your energy with Carlson MCT Oil.
831L - MCT Oil.pdf
PDF - 1.4 Mb
Download