Carlson Wins a Best of Supplements Award for Lutein Gummies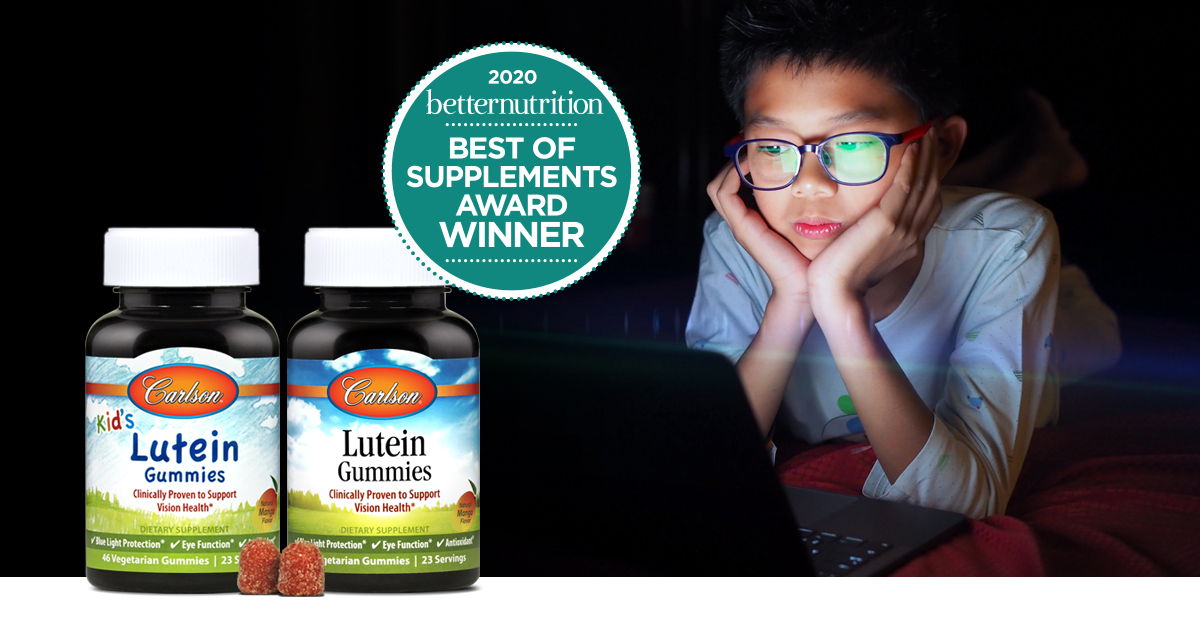 Carlson Lutein Gummies for adults and kids recently received a Better Nutrition Best of Supplements Award in the "Vision" category.
Adult and Kid's Lutein Gummies are specially formulated with Lutemax 2020®, which provides lutein, zeaxanthin (RR-zeaxanthin), and meso-zeaxanthin (RS-zeaxanthin) – three carotenoids that serve as powerful antioxidants and are clinically proven to support eye health by filtering high-energy blue light from digital devices and indoor/outdoor light.* Lutein Gummies for adults and kids reduce eyestrain from digital device use, support glare tolerance while using digital devices, protect against oxidative stress, and promote macular health.*
Lutemax 2020® is derived from sustainably grown, GMO-free marigolds and delivers lutein and zeaxanthin in the same 5:1 ratio found in nature to support healthy eye function.* Lutein Gummies contain no synthetic sweeteners, artificial flavors, artificial preservatives, or high-fructose corn syrup.
Better Nutrition recognizes high-quality supplements through its Best of Supplements Awards. Winners within each category are selected based on surveys from supplement experts, practitioners, health food store owners, and readers.
For more information, visit https://carlsonlabs.com/lutein-gummies/.
*This statement has not been evaluated by the FDA. This product is not inteded to diagnose, treat, cure, or prevent any disease.
496l-lutein_gummies.pdf
PDF - 1.7 Mb
Download