Carlson Releases Two New Strengths of Vitamins A & D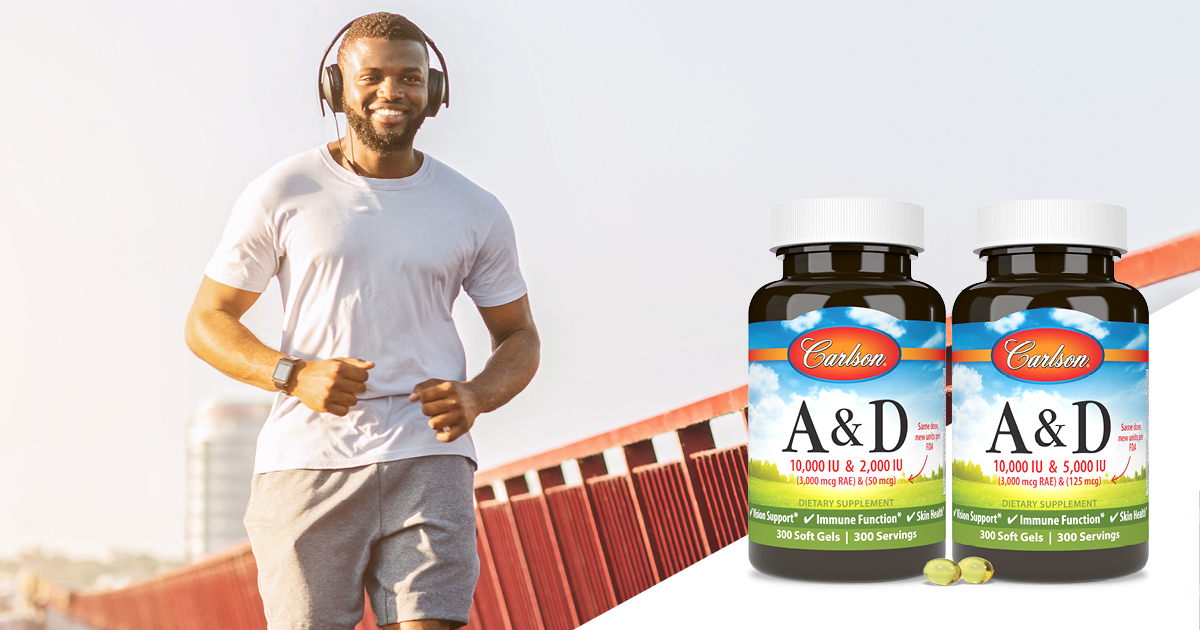 Carlson recently released two new strengths of their popular Vitamins A & D product, including 10,000 IU (3,000 mcg RAE) of vitamin A and 2,000 IU (50 mcg) of vitamin D3, and 10,000 IU (3,000 mcg RAE) of vitamin A and 5,000 IU (125 mcg) of vitamin D3.
Vitamins A and D work together to support healthy immune system function and to promote vision, skin, and bone health.* The vitamin A is from retinyl palmitate and the vitamin D3 is from cholecalciferol.
Vitamin A plays an important role in helping the eyes adapt to light changes. Vitamin D is a superstar nutrient linked to many health benefits. It's a vitamin we can get through food and also a hormone our body makes from the sun. Despite the multiple ways of getting vitamin D, many are still deficient due to changing seasons, sunscreen, skin color, age, and sun protection.
For more information, visit carlsonlabs.com.
*This statement has not been approved by the FDA. This product is not intended to diagnose, treat, prevent, or cure any disease.