Carlson Releases a New Strength of Solar D Gems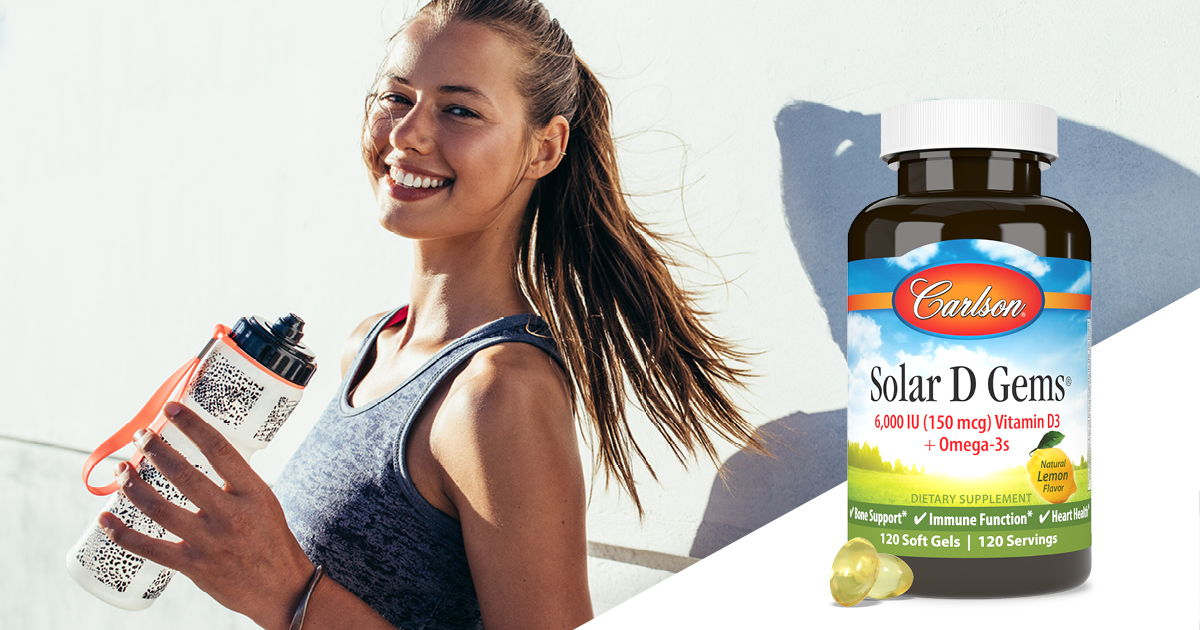 Carlson recently released a new strength of their popular Solar D Gems® product, with 6,000 IU (150 mcg) of vitamin D3, plus 115 mg of omega-3s to promote healthy immune function and bone health.*
Vitamin D is a vitamin we can get through food and also a hormone our body makes from the sun. Despite the multiple ways of getting vitamin D, many are still deficient due to changing seasons, sunscreen, skin tone, age, and clothing.
The omega-3s in Solar D Gems® are wild caught and sustainably sourced using traditional fishing practices. The beneficial omega-3s EPA and DHA support heart, brain, vision, and joint health.*
Carlson Solar D Gems® have delicious natural lemon flavor. For more information, visit carlsonlabs.com.
*This statement has not been approved by the FDA. This product is not intended to diagnose, treat, cure, or prevent any disease.