Carlson Releases 5,000 IU (125 mcg) Strength of Popular Super Daily® D3 Drops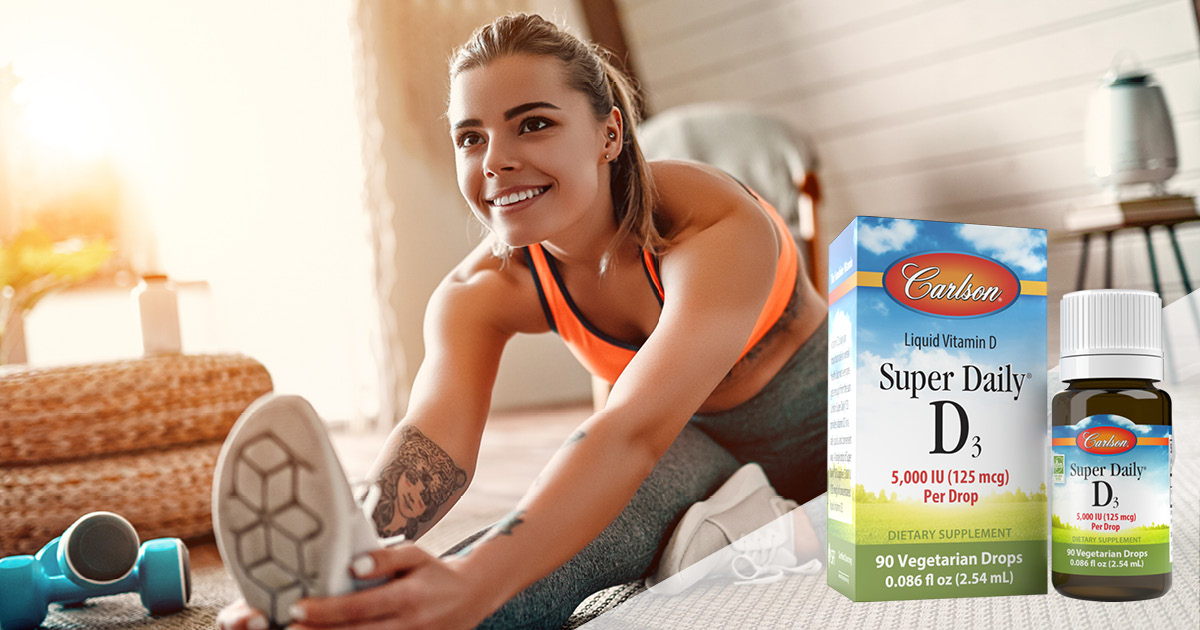 Carlson recently released a new strength of their popular Super Daily® D3 concentrated vitamin D3 drops: 5,000 IU (125 mcg). When the bottle is turned upside down, a perfectly measured drop is released from the dispenser. Super Daily® D3 is vegetarian, IGEN non-GMO certified, dairy-free, and unflavored. It can be placed in food or a drink or taken from a clean hand or spoon. Carlson dropper technology removes the risk of contamination, which can occur with standard droppers.
Every cell and tissue in our body has a vitamin D receptor, which is why vitamin D3 is linked to so many health benefits. It plays a role in bone and teeth health, cardiovascular and muscle health, and healthy immune system function. It also promotes calcium absorption and maintains adequate serum calcium and phosphate concentrations to enable normal bone mineralization. Adequate vitamin D3 levels are important for all of us at every age, from babies to adults.
Carlson offers Super Daily® D3 in strengths for the whole family, including Baby's Super Daily® D3 400 IU (10 mcg); Kid's Super Daily® D3 400 IU (10 mcg) and 600 IU (15 mcg); and 1,000 IU (25 mcg), 2,000 IU (50 mcg), 4,000 IU (100 mcg), 5,000 IU (125 mcg), and 6,000 IU (150 mcg) for adults. Super Daily® D3 products are packaged in the Carlson state-of-the-art bottling facility and are tested by an FDA-registered laboratory for potency and quality.
For more information, visit carlsonlabs.com/super-daily-d3-drops.