Carlson Receives Back-to-School Essentials Award from Taste for Life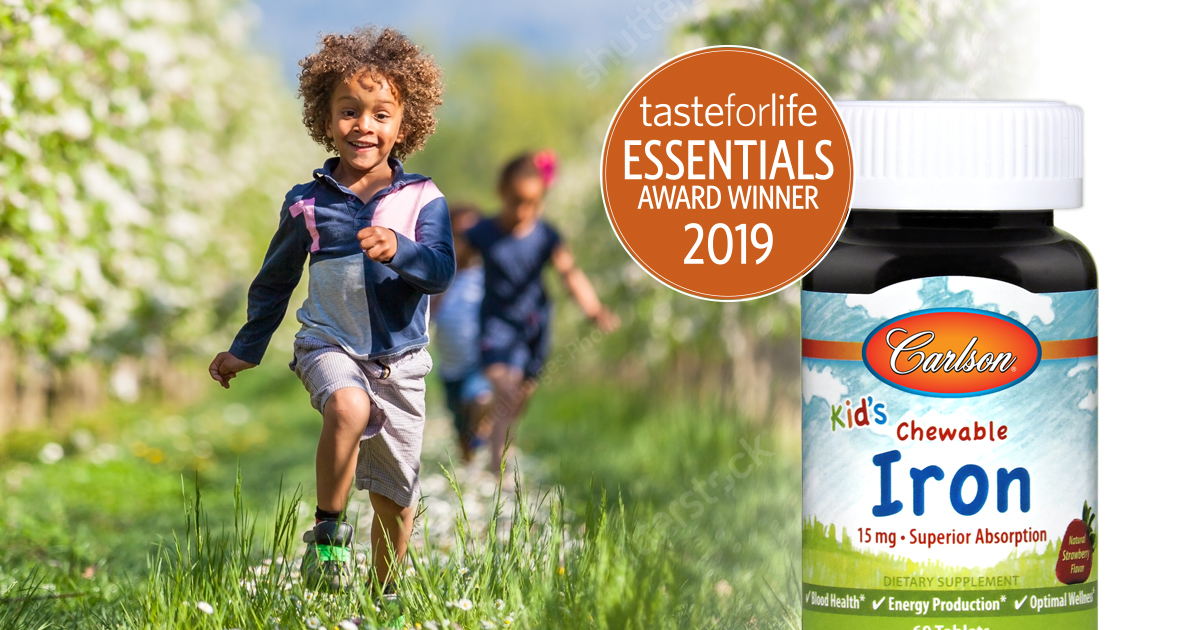 Carlson was recently honored with a Taste for Life Back-to-School Essentials Award in the Growth and Development category for Kid's Chewable Iron. Lack of iron is one of the most common nutritional deficiencies in children, which is why the American Academy of Pediatrics recommends all infants' iron levels are tested starting between 9 and 12 months of age. Carlson Kid's Chewable Iron promotes blood health, energy production, and optimal wellness.* A single natural strawberry-flavored chewable tablet provides 15 mg of iron.
Iron is an essential mineral and an important component of hemoglobin, a substance in red blood cells that carries oxygen from our lungs to the rest of our body. Hemoglobin uses about two-thirds of our body's total iron. If we're lacking iron, our body can't produce enough red blood cells, which can affect our oxygen level and make us feel tired. Kid's Chewable Iron is a convenient and delicious way to make sure our children get the iron they need daily.
For more information about Kid's Chewable Iron, visit carlsonlabs.com/kids-chewable-iron.