Carlson Partners with Chicago Female Athletes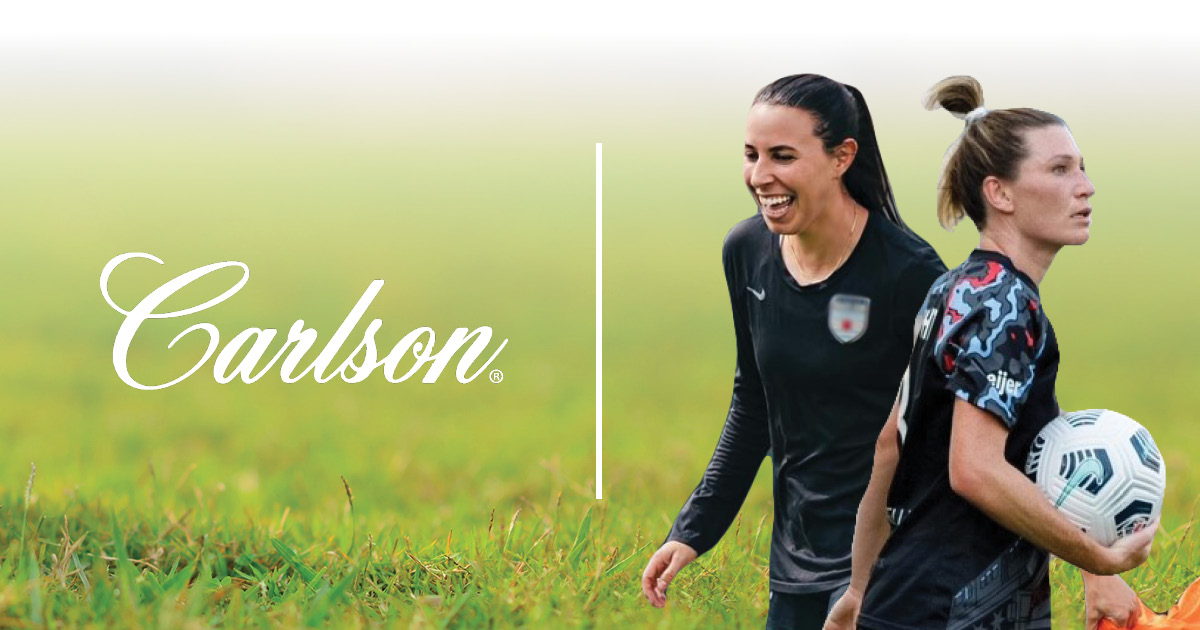 Carlson is excited to announce their partnership with Chicago soccer stars Defender Arin Wright and Midfielder Vanessa DiBernardo. Carlson was founded in Chicago in 1965 by Susan Carlson, and the company is still family- and female-owned today. Carlson is proud to support Chicagoland area women in sports who are dedicated to their health and wellness and is honored to play a part in their fitness routine.
"Not only does Carlson offer high-quality products that positively impact athletes' fitness and recovery, but they are local to the city where Arin and Vanessa have competed for their entire careers and are a women-owned company," says Mark Hochberg of Hochberg Sports Marketing.
"Carlson has been a game-changer for me," said Arin Wright. "From Melatonin to ensure a good night's sleep to Black Elderberry Gummies that help with my immune system and provide strong antioxidant support, Carlson really has it all to keep me fueled throughout the season. Being able to work alongside a women-owned company that values uplifting female athletes is really the cherry on top of it all."
Arin and Vanessa are represented by Hochberg Sports Marketing, an agency that is focused on the representation of growing athletes and challenger brands. Primarily representing female athletes, they seek to raise awareness of women's sports and its athletes through authentic brand alignment.