Carlson Kid's The Very Finest Fish Oil - Now in 500 mL Family Size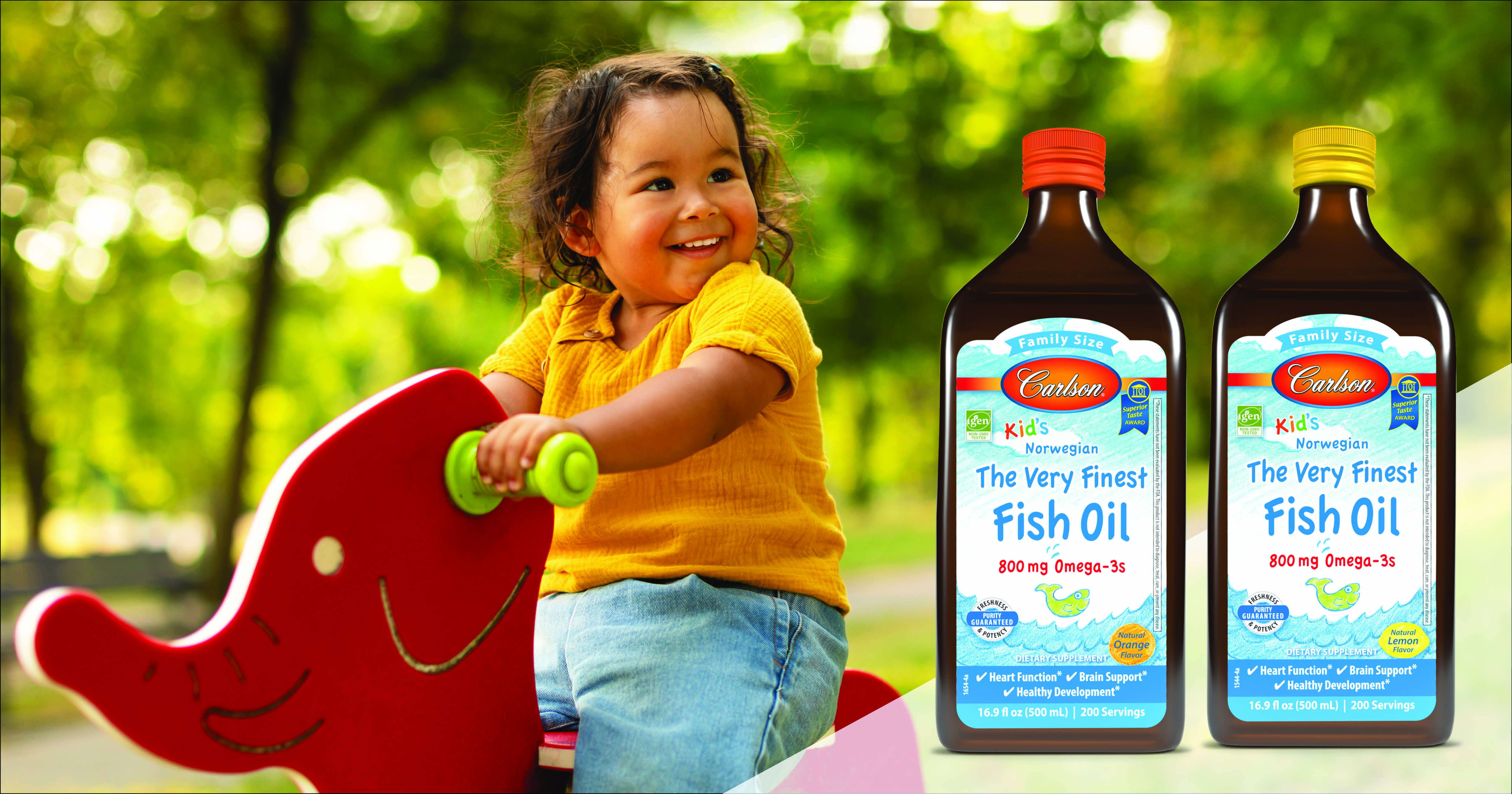 Carlson Kid's The Very Finest Fish Oil in award-winning lemon and orange flavor are now available in 500 mL size bottles – perfect for the whole family. A single half-teaspoon provides 800 mg of omega-3s, including EPA and DHA, which support heart, brain, vision, joint, immune, and whole-body health.*
Kid's The Very Finest Fish Oil has received numerous awards for its taste and quality. To ensure maximum freshness, Kid's The Very Finest Fish Oil is closely managed from sea to store. We source the highest quality, deep, cold-water fish using traditional, sustainable methods. Kid's The Very Finest Fish Oil is then bottled with a touch of antioxidants and is given a nitrogen flush to remove oxygen and prevent oxidation.
Like all Carlson omega-3s, Kid's The Very Finest Fish Oil is tested by an FDA-registered laboratory for freshness, potency, and purity. It's also third-party certified by FOS (Friend of the Sea), dedicated to marine habitat conservation; IFOS (International Fish Oil Standards), a testing and certification program exclusively for fish oil; and IGEN (International GMO Evaluation and Notification), a program that tests for the presence of GMOs.
The lemon and orange flavors have also won Superior Taste Awards from the renowned chefs and sommeliers at ITQI (International Taste and Quality Institute). For more information, visit carlsonlabs.com/kids-the-very-finest-fish-oil.
*This statement has not been evaluated by the Food and Drug Administration. These products are not intended to diagnose, treat, prevent, or cure any disease.
Carlson for Kids Brochure
20-21 - 285 Kb
Download