Carlson is a Three-Time Winner of the #1 Rated Omega-3 Products Award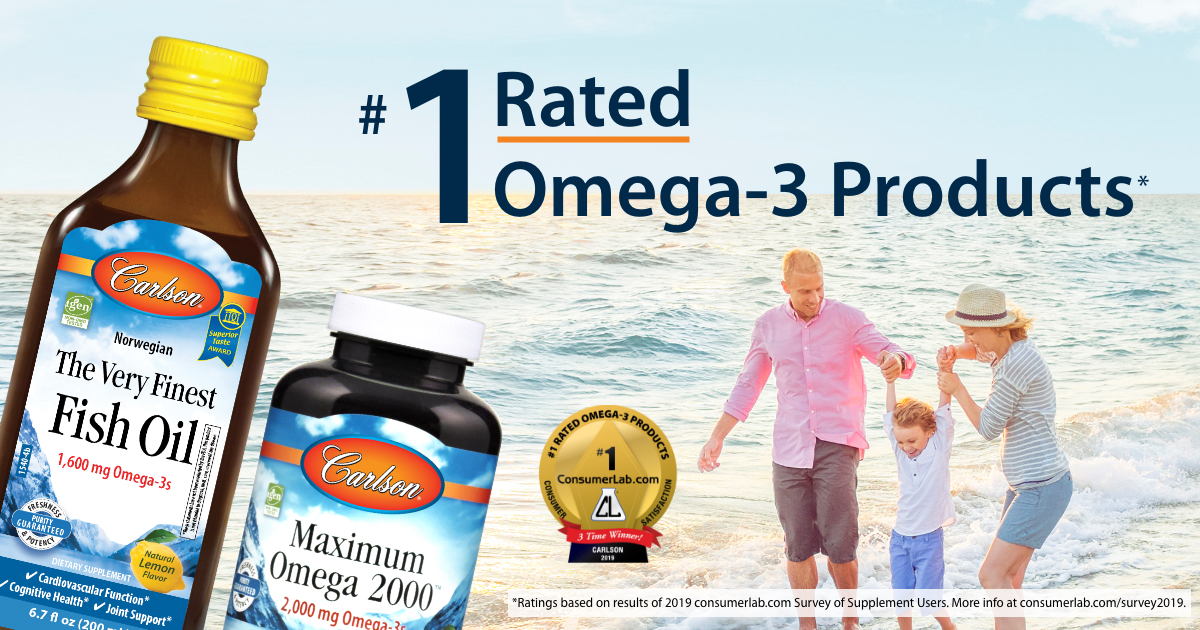 Arlington Heights, Ill. (March 26, 2019) – Carlson recently received the #1 Rated Omega-3 Products Award from ConsumerLab.com, making them a three-time winner of the prestigious award. Results are based on the 2019 consumerlab.com Survey of Supplement Users, which included nearly 11,000 participants. The survey offers consumers an opportunity to rate leading nutritional supplement brands across a variety of categories.
"We were honored to receive the #1 Rated Omega-3 Products Award from Consumer Lab for a third time," said Carlson President Carilyn Anderson. "We take great care to source our products sustainably and responsibly – and to produce the best-tasting, highest-quality fish oils. We're very grateful to be recognized for our efforts."

To ensure maximum freshness, Carlson omega-3 fish oils are closely managed from sea to store. Carlson sources the highest quality, deep, cold-water fish using traditional, sustainable methods. They then go to great lengths to ensure their fish oils are pure and protected against oxidation. Carlson omega-3s are bottled or encapsulated with a touch of antioxidants and are tested by an FDA-registered laboratory for freshness, potency, and purity.

Consumerlab.com is a leading provider of independent test results and information to help consumers and healthcare professionals identify the best quality health and nutrition products. The company is privately held and has no ownership from or interest in companies that manufacture, distribute, or sell consumer products.

For more information, visit consumerlab.com/survey2019.