Carlson Introduces Zinc-Ease™ Grab + Go Packs for Immune Support On-the-Go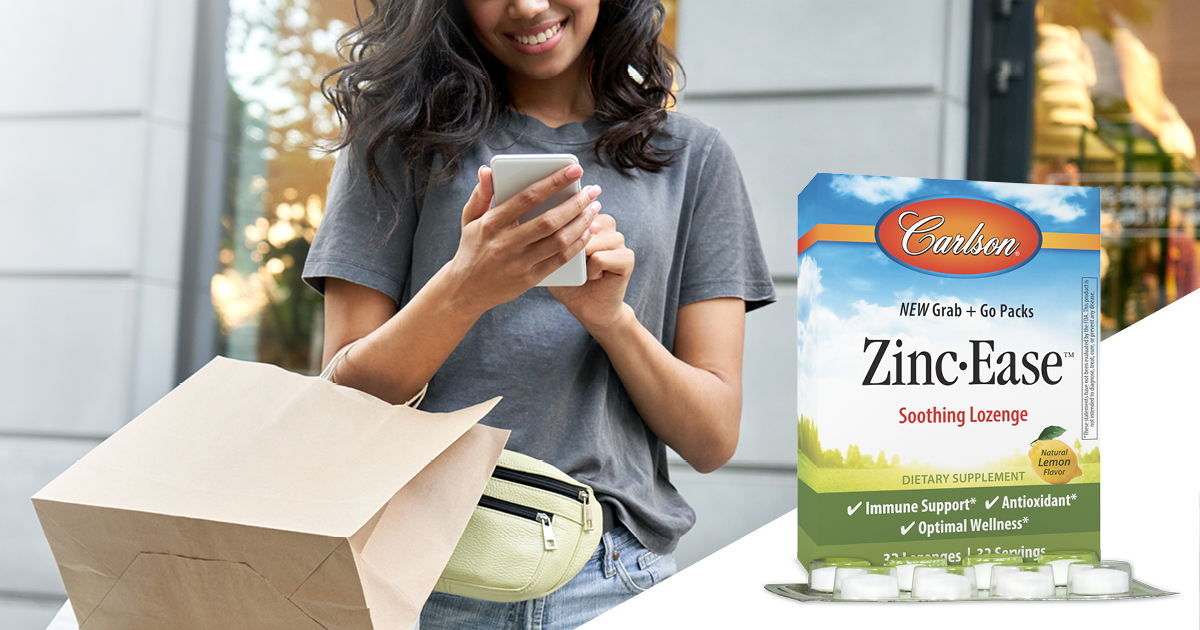 Carlson introduces Zinc-Ease™ soothing lemon lozenges in convenient Grab + Go Packs for immune support on-the-go – great for a purse, work bag, or gym bag. Zinc-Ease™ lozenges contain zinc citrate, a highly absorbable form of zinc that's well-tolerated by our body's digestive tract. A single Zinc-Ease™ lozenge provides 10 mg of zinc to support healthy immune system function and to promote antioxidant activity.*
Zinc is an essential trace element, meaning our body can't make it, so we must obtain it through our diet or a supplement. Some of the best food options for zinc are oysters, veal, beef, lamb, shrimp, and lentils. Since many of us don't eat enough of these types of foods regularly, a supplement may be a great option.
For more information, visit carlsonlabs.com/zinc-ease-grab-go-packs.
*This statement has not been evaluated by the Food and Drug Administration. This product is not intended to diagnose, treat, prevent or cure any disease.