Carlson Introduces Multi + Omega-3, with Vitamins, Minerals, and Omega-3s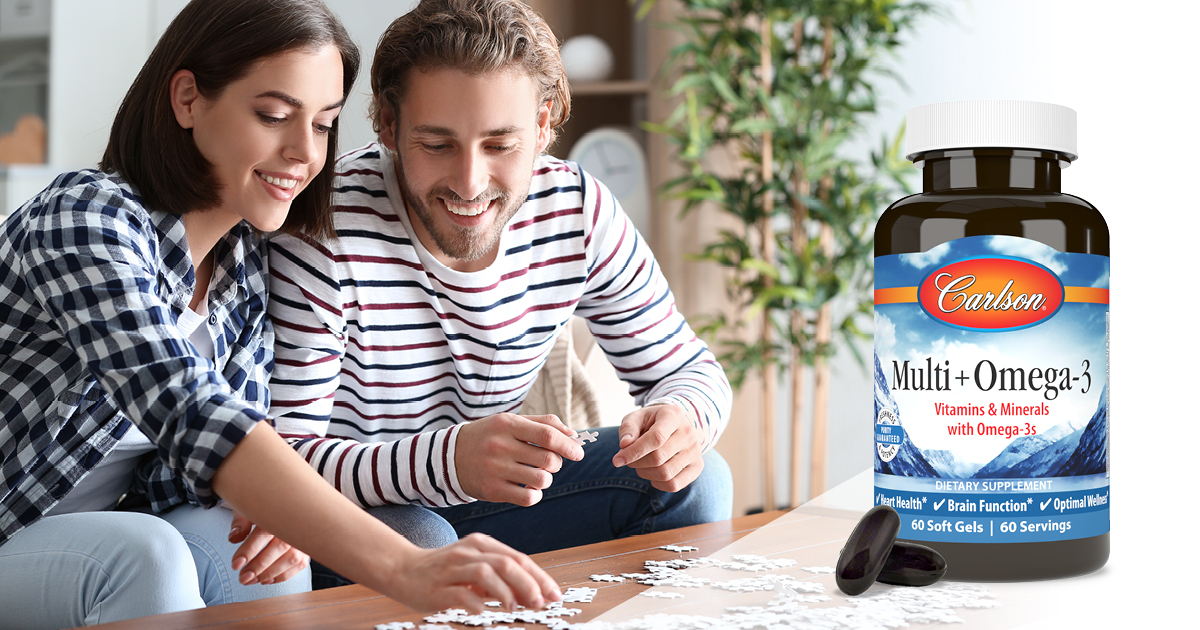 Multi + Omega-3 is an all-in-one super-strength supplement that provides the most important vitamins and minerals we need daily, plus omega-3s.
A single soft gel includes some of the most essential nutrients such as vitamins A, B, C, D, and E; magnesium; zinc; the beneficial omega-3s EPA and DHA; and many other important vitamins and minerals to promote cardiovascular, cognitive, vision, and immune health, and to support optimal wellness.* Provide your body with the key nutrients it needs to function properly with Multi + Omega-3.
For more information, visit carlsonlabs.com/multi-omega-3.
*This statement is not approved by the FDA. This product is not intended to diagnose, treat, cure, or prevent any disease.
158L-Multi Omega3 Lit Card.pdf
PDF - 1.4 Mb
Download