Carlson Introduces Kid's Melt-in-your-Mouth Probiotic Stix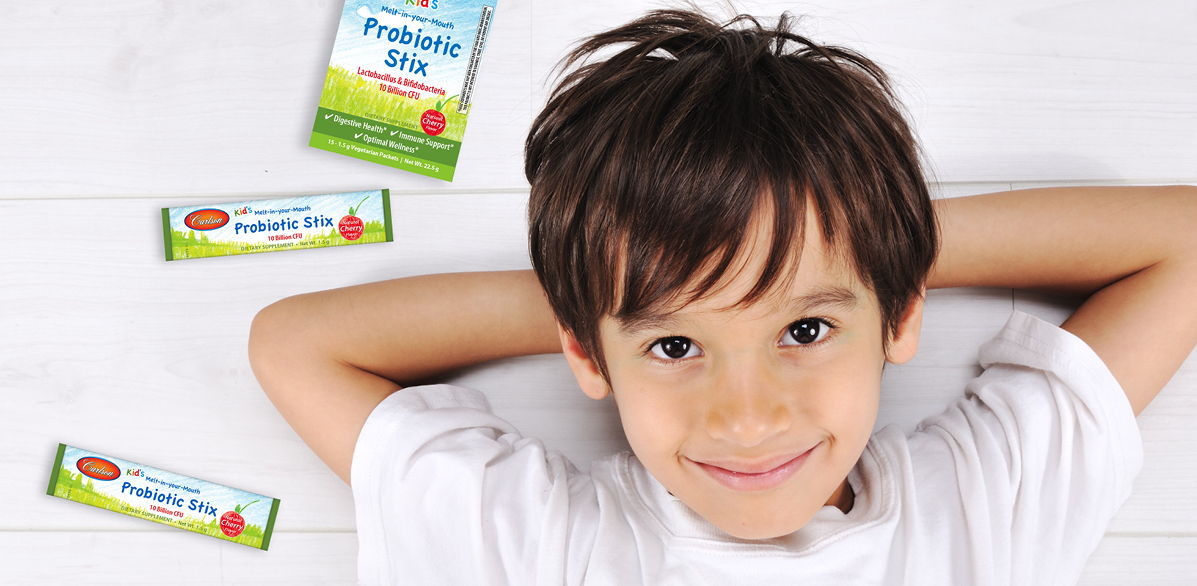 Carlson introduces Kid's Melt-in-your-Mouth Probiotix Stix, with 10 billion live probiotic cultures in every packet, which promote healthy digestive, immune, and colon function.* Kid's Probiotic Stix come in delicious natural cherry flavor and are easy to use. Just tear open the packet, pour the contents on the tongue, and enjoy.
Kid's Probiotic Stix provide a blend of Lactobacillus and Bifidobacteria cultures, two of the most important probiotic strains. Lactobacillus and Bifidobacteria work together to support the health, growth, and maintenance of friendly bacteria in the gut, promoting healthy bowel function, gastrointestinal comfort, and a healthy immune system.*
As an added benefit, Kid's Probiotic Stix are acid- and bile-resistant to survive the harsh trip through the stomach and small intestine without the use of chemicals. Naturally support good gut health with Carlson Kid's Probiotic Stix.*
For more information, visit carlsonlabs.com/kids-probiotic-stix.
*This statement has not been evaluated by the FDA. This product is not intended to diagnose, treat, cure, or prevent any disease.
Kid's Probiotic Stix Card
PDF - 1.3 Mb
Download