Carlson Introduces Kid's Chewable Zinc to Support Healthy Immune Function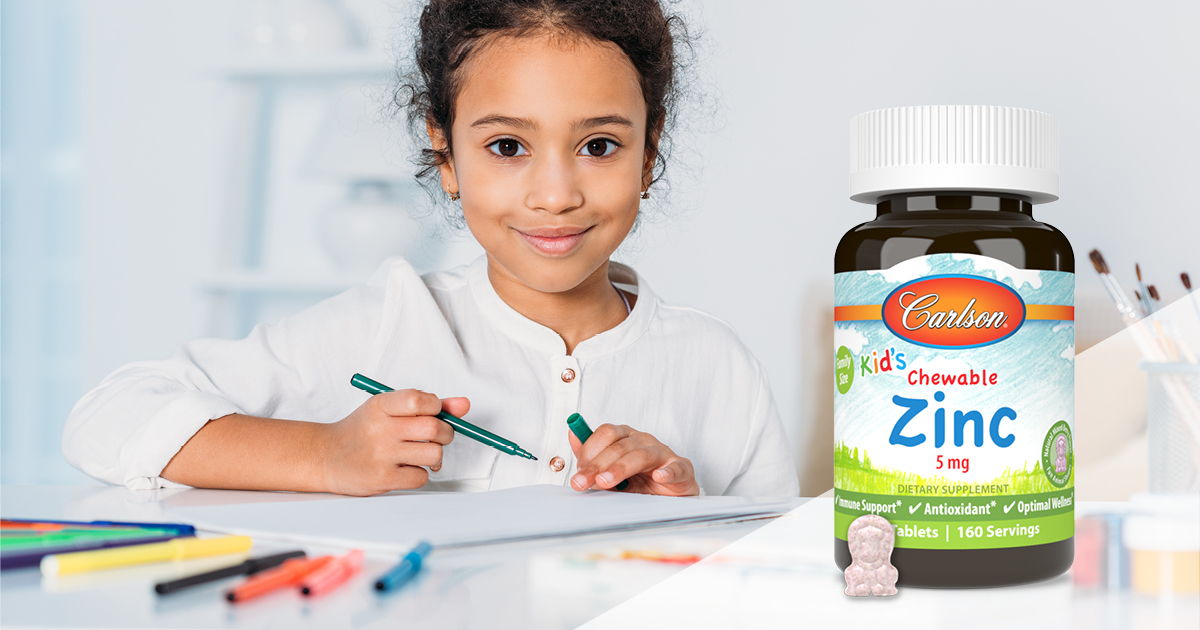 Carlson introduces Kid's Chewable Zinc, which provides 5 mg of zinc in a single tablet, the recommended daily intake of the National Academy of Sciences for children ages 4 to 8. Kid's Chewable Zinc comes in fun animal-shaped chewables and has a delicious, natural mixed berry flavor that kids love. And like all Carlson products, it's tested by an FDA-registered laboratory for potency and quality.
Zinc plays an important role in immune cell production.* When our children's bodies are actively fighting off intruding germs, it can deplete their zinc levels. It's important we help them get enough zinc to replenish what their body has used, so it can continue working toward optimal health.*
Zinc is an essential trace element, meaning our body cannot make it, so we must obtain it through our diet or a supplement. Some of the best food options for zinc are oysters, veal, beef, lamb, shrimp, and lentils. Since our children don't eat enough of these types of foods regularly, a supplement may be a great option.
For more information, visit carlsonlabs.com/kids-chewable-zinc.
*This statement has not been approved by the FDA. This product is not intended to diagnose, treat, cure, or prevent any disease.
533L-Kids Chewable Zinc Lit Card.pdf
PDF - 1.4 Mb
Download