Carlson Introduces Immune Omega™, the Ultimate Immune Support Formula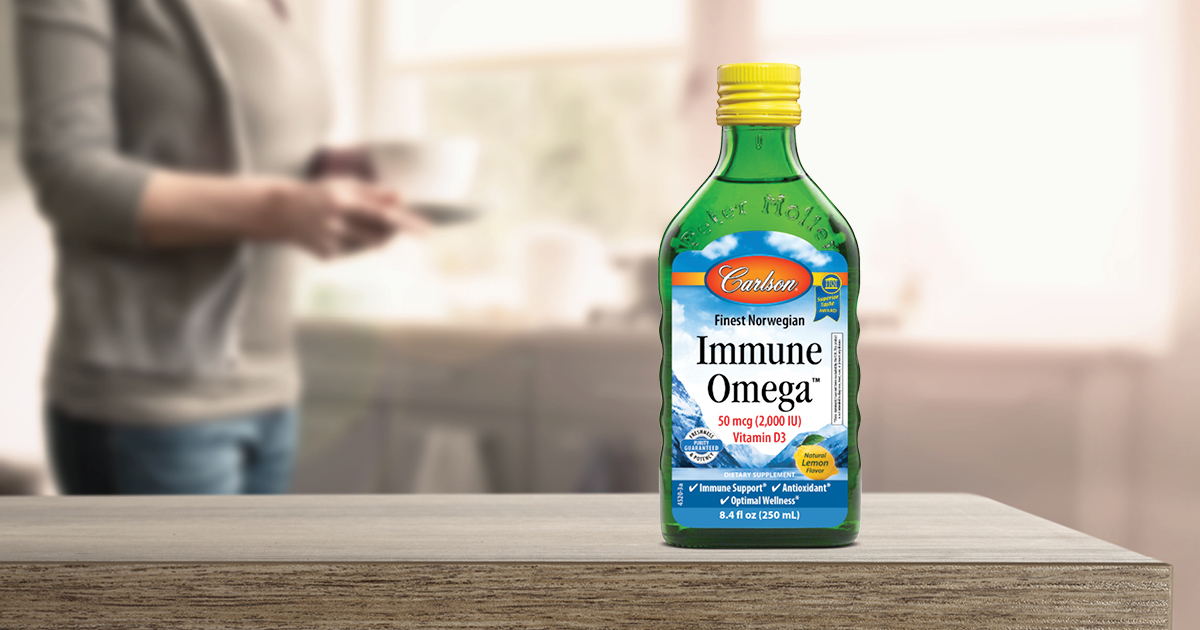 Carlson introduces Immune Omega™, which blends the immune boosting benefits of vitamin D3 and omega-3s.* A single teaspoon provides 2,000 IU (50 mcg) of vitamin D3 as cholecalciferol, the form of vitamin D our body makes naturally from the sun, and 1,100 mg of omega-3s, including EPA and DHA. Immune Omega™ comes in award-winning natural lemon flavor and can be taken directly from a spoon or mixed into food, like yogurt or a smoothie.
To ensure maximum freshness, Immune Omega™ is closely managed from sea to store. We source the highest quality, deep, cold water fish using traditional, sustainable methods. Our fish are then transported to a highly-regulated Norwegian facility for processing and purification. The fish oil is bottled with a touch of vitamin E and is given a nitrogen flush to remove oxygen and to help prevent oxidation. Like all Carlson omega-3s, freshness, potency, and purity are guaranteed.​
For more information, visit carlsonlabs.com/immune-omega.
*This statement has not been approved by the FDA. This product is not intended to diagnose, treat, prevent, or cure any disease.
452L_Immune Omega Lit Card.pdf
PDF - 1.6 Mb
Download