Carlson Introduces 3 Important Vitamins in a Single Soft Gel: A, D3 & K2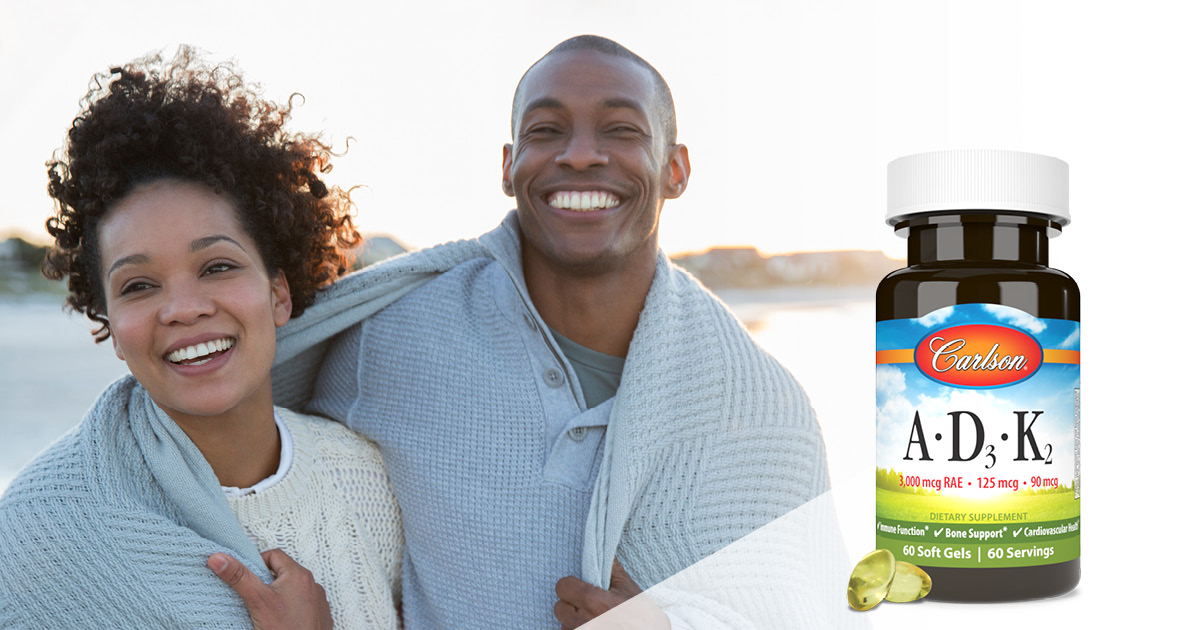 Vitamins A, D3, and K2 as MK-7 work together to maximize cardiovascular and immune health, bone building, and calcium utilization. A single soft gel provides 3,000 mcg RAE of vitamin A, 125 mcg of vitamin D3, and 90 mcg of vitamin K2 as MK-7.
Vitamin A as retinyl palmitate promotes healthy immune system function; vitamin D3 as cholecalciferol supports healthy immune system function, calcium absorption, and the growth and development of bones and teeth; vitamin K2 as MK-7 (derived from chickpeas) promotes the healthy transport of calcium into the bones, activates vitamins A and D3, and helps optimize calcium absorption.
For more information, visit carlsonlabs.com/vitamins-a-d3-k2.
119L - A D K Lit Card.pdf
PDF - 1.2 Mb
Download