Carlson Announces New ACES® + Omega
The popular Carlson ACES® product is now offered blended with wild caught, sustainably sourced omega-3s.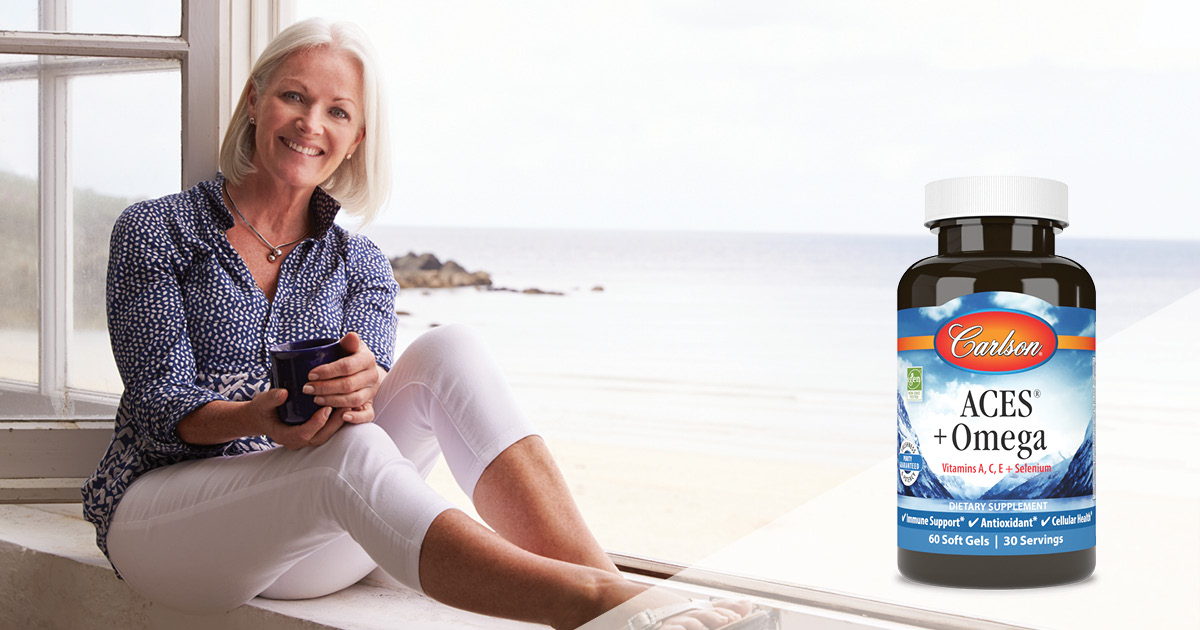 ACES® + Omega combines four essential antioxidants, plus omega-3s in one product. Vitamins A, C, E, and selenium help protect our body from the harmful effects of free radicals. Selenium also serves as a vital building block for glutathione peroxidase, one of the most powerful antioxidant enzymes in our body. The beneficial omega-3s EPA (eicosapentaenoic acid) and DHA (docosahexaenoic acid) promote a healthy, balanced immune response.*
To ensure maximum freshness, the omega-3s in ACES® + Omega are closely managed from sea to store. We source the highest quality, deep, cold water fish off the coast of Norway using traditional, sustainable methods. And like all Carlson products, ACES® + Omega is tested by an FDA-registered laboratory for potency and quality.
For more information, visit carlsonlabs.com/aces-omega.
*These statements have not been evaluated by the FDA. This product is not intended to diagnose, treat, cure, or prevent any disease.
ACES® + Omega
ACES + Omega provides the powerful antioxidant vitamins A, C, E, and selenium, plus the beneficial omega-3s EPA and DHA to support healthy immune function.
Carlson Labs
444L - ACES + Omega.pdf
PDF - 1.5 Mb
Download