Carlson Announces a New Form of Pro-Rite: Easy-to-Swallow Capsules
Pro-Rite combines 500 mg each of L-lysine and L-proline per serving.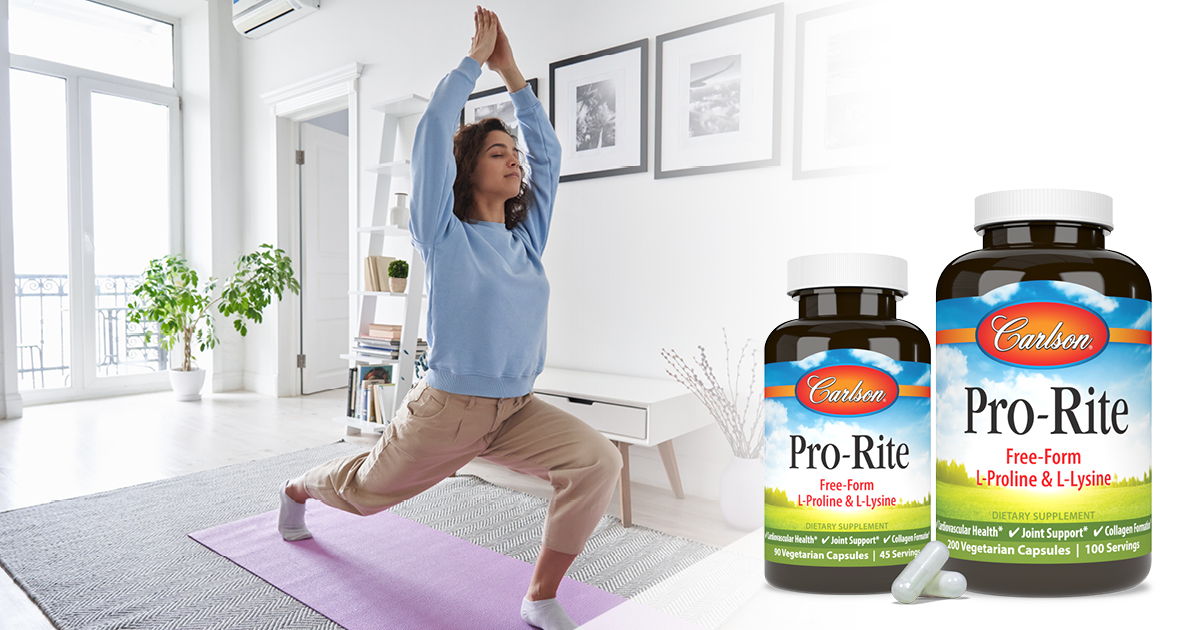 Carlson Pro-Rite is now available in easy-to-swallow capsules. Pro-Rite combines L-lysine and L-proline as free-form amino acids. L-lysine is an essential amino acid that's a necessary building block for all protein in the body. L-proline is a major amino acid found in cartilage that's important for maintaining healthy joint function and a healthy heart muscle.*
Without adequate protein, our body can't build the structures it needs to make up our cells, tissues, and organs. It also can't generate the substances needed for healthy cardiovascular function, muscle contraction, and immune support. L-lysine and L-proline are two key ingredients of collagen, an essential component for maintaining healthy arteries.*
Support your cardiovascular and joint health with one advanced formula.* Pro-Rite is gluten-free, contains no artificial preservatives, and is tested by an FDA-registered laboratory for potency and quality. For more information, visit carlsonlabs.com/pro-rite-capsules.
* This statement has not been evaluated by the FDA. This product is not intended to diagnosed, treat, cure, or prevent any disease.