#1 Rated Omega-3 Products – 4-Time Winner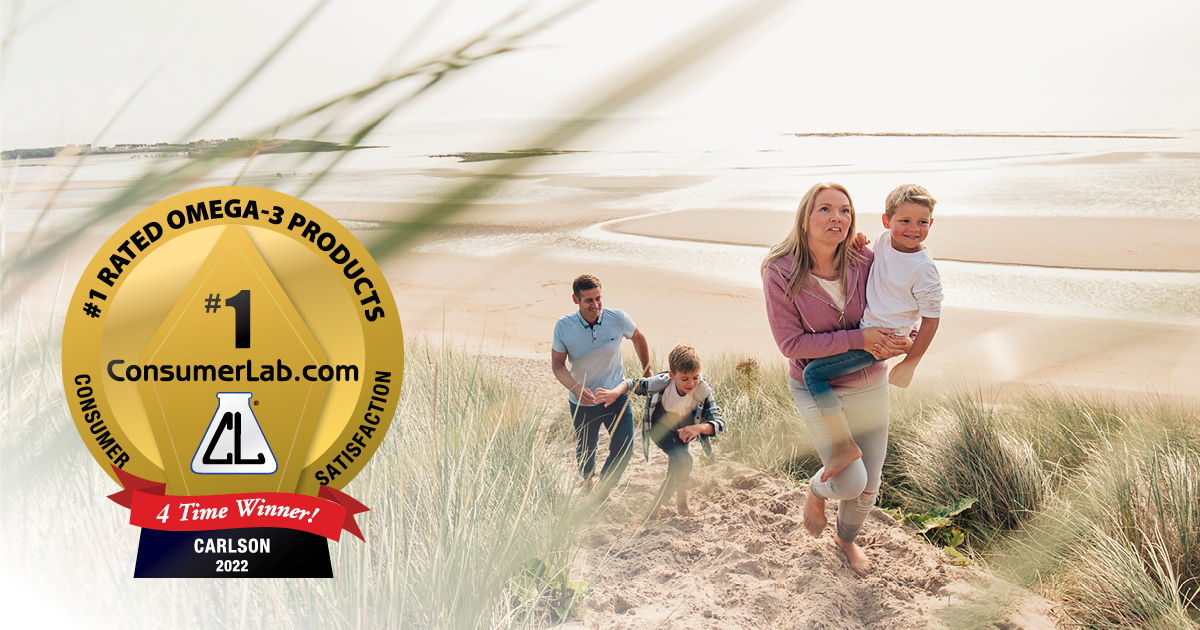 Carlson is honored to be a four-time winner of the #1 Rated Omega-3 Products Award† . This rating is based on the percentage of respondents who replied "highly satisfied" on the ConsumerLab.com annual Survey of Vitamin and Supplement Users.
We source the highest quality, deep, cold-water fish using traditional sustainable methods. Carlson liquid omega-3 fish oils are bottled with a touch of antioxidants and are given a nitrogen flush to remove oxygen and to prevent oxidation. Our soft gels are encapsulated using the same high standards.
Carlson omega-3 products are award-winning; third-party certified; and tested by an FDA-registered laboratory for freshness, potency, and purity.
All Carlson omega-3s are also plastic neutral. Look for the Reduced Plastic Impact seal on Carlson omega-3 fish oils, and don't forget to recycle your bottle.
For more information, visit carlsonlabs.com/the-carlson-omega-3-difference and carlsonlabs.com/sustainability.
† Ratings based on results of the 2022 ConsumerLab.com Survey of Supplement Users. More information at www.consumerlab.com/survey.
AwardCL - Consumer Lab Lit Card.pdf
PDF - 1.4 Mb
Download